*POST UPDATE: I've heard many people say that this Sharpie method does not work....that

the marker smears

even after the 30 min in the oven. I wiped mine with a wet towel after it came out and the color stayed just fine but I don't know how it will hold up in the dishwasher or with some serious scrubbing. If you are concerned, your best bet is to use a pen specifically made for this purpose, like this one here

.
My brother and his bride just celebrated 5 years of marriage! We were brainstorming gift ideas for the couple when I came across this mug...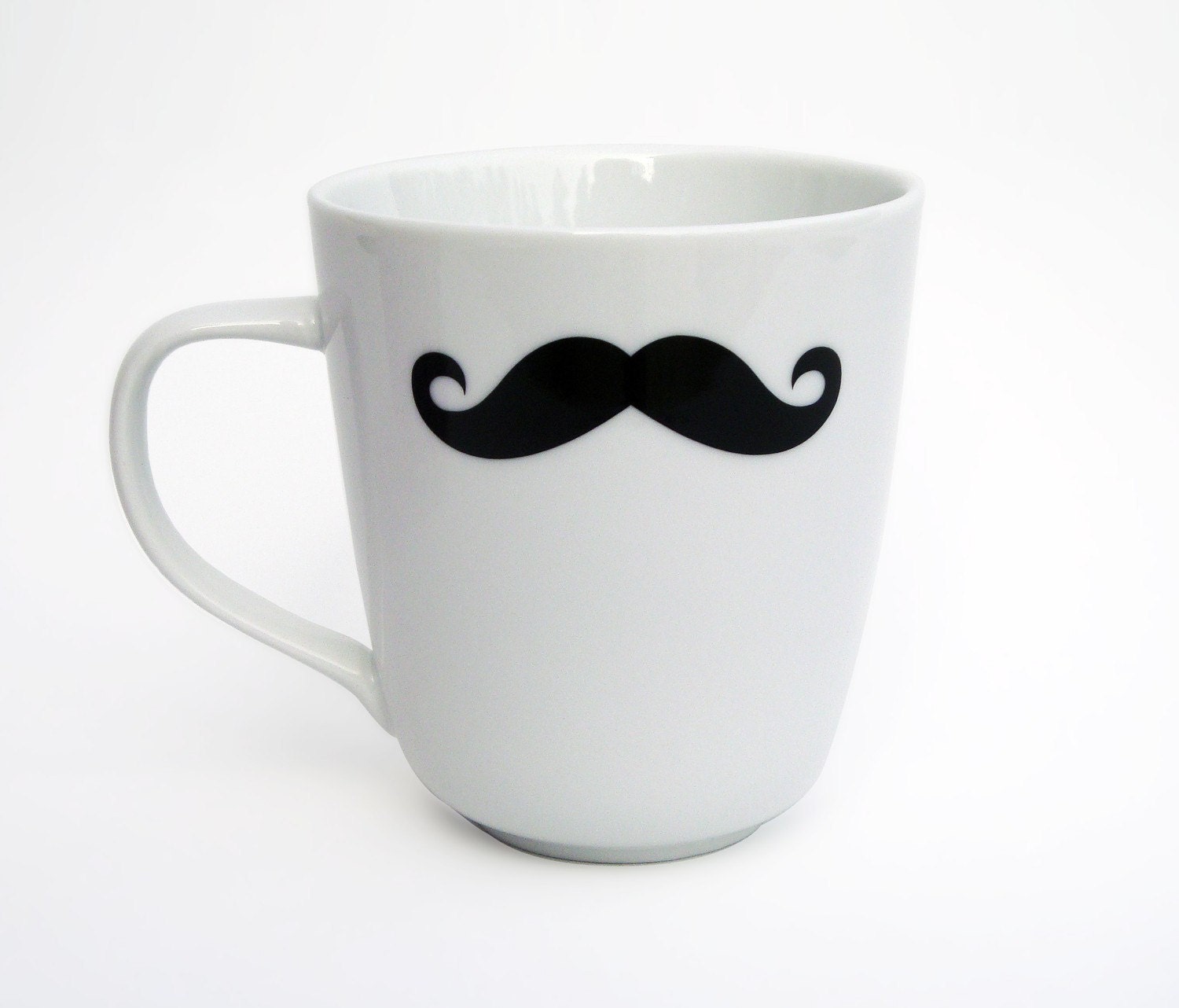 I loved the charm and thought a "his & hers" set might be fun. But what to do for the "her" mug? There's everything out there from mustaches and lips, to cute sayings for the guy and gal. I also came across this set:
I wasn't loving the lips on mugs I had seen so far, but I was ga-ga for those lashes! I didn't think my brother would be crazy about a heart on his mug, so that got me to thinking that maybe I could make them myself. I've seen several pins and posts about creating your own coffee mug designs with a sharpie, like this one
here
from Whipperberry, and that was all the inspiration I needed!
I picked up two plain white coffee mugs from Target (on sale for $3.00 a piece), and I could only find 2 sharpies in the madness that is our house right now. Color scheme decided!
I decided to go with the heart design above as my basic design inspiration but swapped the heart shape for a circle. I simply grabbed a small candle holder with a circular opening and traced a circle onto a piece of paper. I cut it out, centered it on the mug and taped it place. I used the sharpie to trace the shape, then removed the circle so I could fill it all in.
Now, lesson learned.....designs with large shapes (and a lot of space to fill) are not best for this project....at least if you're using a colored sharpie. I think black would be fine. Mine ended up with the steaks/different shades of color quite visible.
After coloring the circles, I used the black Sharpie to draw the mustache, eye lashes, and "his" and "hers" labels. I also added the date of their anniversary to the back.
Then I popped them in a 350 degree oven for 30 min. I placed them top down right on the rack....be sure to remove any price/brand stickers from the bottom of the mug!
I removed them with an oven mitt and transfered them to a towel to cool. This last step of firing them in the oven is supposed to allow you to wash the mug without the marker smearing. I'll let you know how that goes :)
Here they are in all their handmade glory! It's definitely obvious that it was a freehand design (which we are totally OK with)....those of you with Silhouette machines could have a hay day with this! I'm sure you could also create your own stencil simply by printing your design from the computer and using a craft knife to cut it out
We're sending these anniversary mugs along with a bag our favorite NM coffee, which I've
blogged about before
....it's a bit of an obsession.
It's such a fun, easy, and personal gift! So many possibilities.....for designs and for what to send along with them! It would be such a sweet gift idea from a child - what grandparent wouldn't love a mug covered in art from their sweet little ones. And let's be honest, it might be the only time in that child's tender life he will be allowed to wield a permanent marker in your house :)